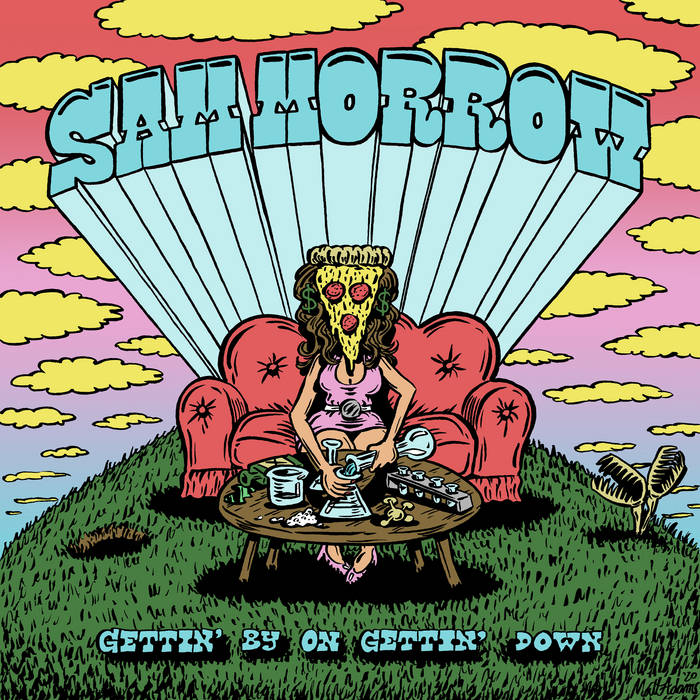 Sam Morrow's previous album, Concrete & Mud, allied to heavy touring, certainly gained him a dedicated following here in the UK and on the continent. Like many others, Morrow was sucking from the teat of southern murky rock, soul and blues along with a healthy dose of serious country but, importantly, he was doing so with some élan. Gettin' By On Gettin' On is a much more slippery creation as Morrow gets somewhat funky and in particular, hits on the syncopated slitheriness of Little Feat back in their heyday.

The opening song, Rosarita, is Little Feat to a T as slinky slide guitar and clattering percussion drive the groove (and there's a sly nod in the lyrics to Sailing Shoes) and later on, Wicked Woman, while more toned down in the boogie stakes, is again reminiscent of good ole Lowell George in his more salacious mood. Not to push the comparison too far but the cowbell and funky keyboards of Make 'Em Miss Me, really could be an outtake from The Last Record Album.

Of course, the album isn't simply a retread of hallowed Feetness. While the template pretty much remains throughout, Morrow gets good and rowdy on Round 'N' Round while Money Ain't A Thang reverbs with an urgency somewhat akin to Bob Seeger's bullet days as Morrow rages against the lot of a travelling musician. Golden Venus has a Meters' like strut and the grand Sit Crooked, Talk Straight is a Muscle Shoals deep country groove with its dart pointed straight at the heart of duplicity. Morrow discards his fellow syncopaters to sign off with an acoustic number, I Think I'll Just Die Here which is finely jaded as he inhabits a character who has seen his life's work turn to nothing.
https://www.sammorrowmusic.com/