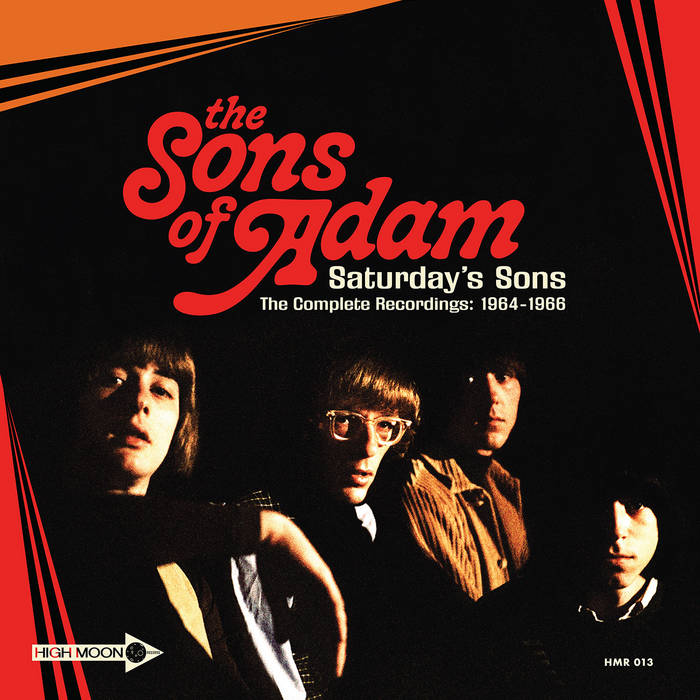 Occasionally Blabber'n'Smoke will wander off the roots music path to investigate other releases and when this fine compilation of 1960s garage rock popped through the door, we were definitely intrigued. The band's name was familiar and, sure enough, there they were on one of the Pebbles LPs with a song written by none other than Arthur Lee of Love. That song, Feathered Fish, was a powerful slice of early pop psychedelia (with Lee revisiting some of it on Love's Seven + Seven Is) and to have it here, in vastly better sound quality, was the gateway drug into spending some time with this disc.
For a band who released no albums and who really are no more than a footnote in the annals of Nugget styled punk/garage/psychedelia, they are treated very generously here. Available on CD or as a double vinyl release with a detailed 48 page booklet, it's a very handsome package. Consisting of the A and B sides of their three singles, three unreleased studio songs and an eight song live set recorded at San Francisco's Avalon Ballroom in 1966, the album also contains six numbers recorded when the band were into surf music and went by the name of The Fender IV. Altogether, that's around 70 minutes of prime mid sixties LA rock.
The disc kicks off with the live show which has them playing four of their own songs alongside typical beat group fare such as the Solomon Burke number Everybody Need Someone To Love, The Yardbirds' Evil Hearted You and, of course, Gloria. The sound quality is quite astounding as the band pound through their set with guitarist Randy Holden sounding like John Cipollina as he eviscerates Gloria with all manner of mind bending guitar effects. They sound as tight as a duck's ass on stage and the studio songs reinforce the idea that, had they taken off, they could have been major chart contenders. They sound confident and assured and there's a definite punch, especially on the four songs produced by Gary Usher. They kick off with the Mersey beat influenced Take My Hand before looking to The Stones on Tomorrow's Going To be Another Day. I Told You Once Before and Without Love sally into folk rock territory al la The Byrds or The Turtles and their take on You're A Better Man Than I is much more muscular than The Yardbirds version while its B side, Saturday's Son is a rocket fuelled belter.
The postscript surfing numbers by The Fender IV which complete the album are certainly not there just to pad out the album. Leaning much more towards Dick Dale than Brian Wilson they're turbo charged with the guitars set to stun as on the thrilling Mar Gaya and Everybody Up while Lonely Surf Guitar is quite simply, just astounding. All in all, a fantastic collection and a must for anyone interested in garage/punk/surf/psych pop of the sixties.