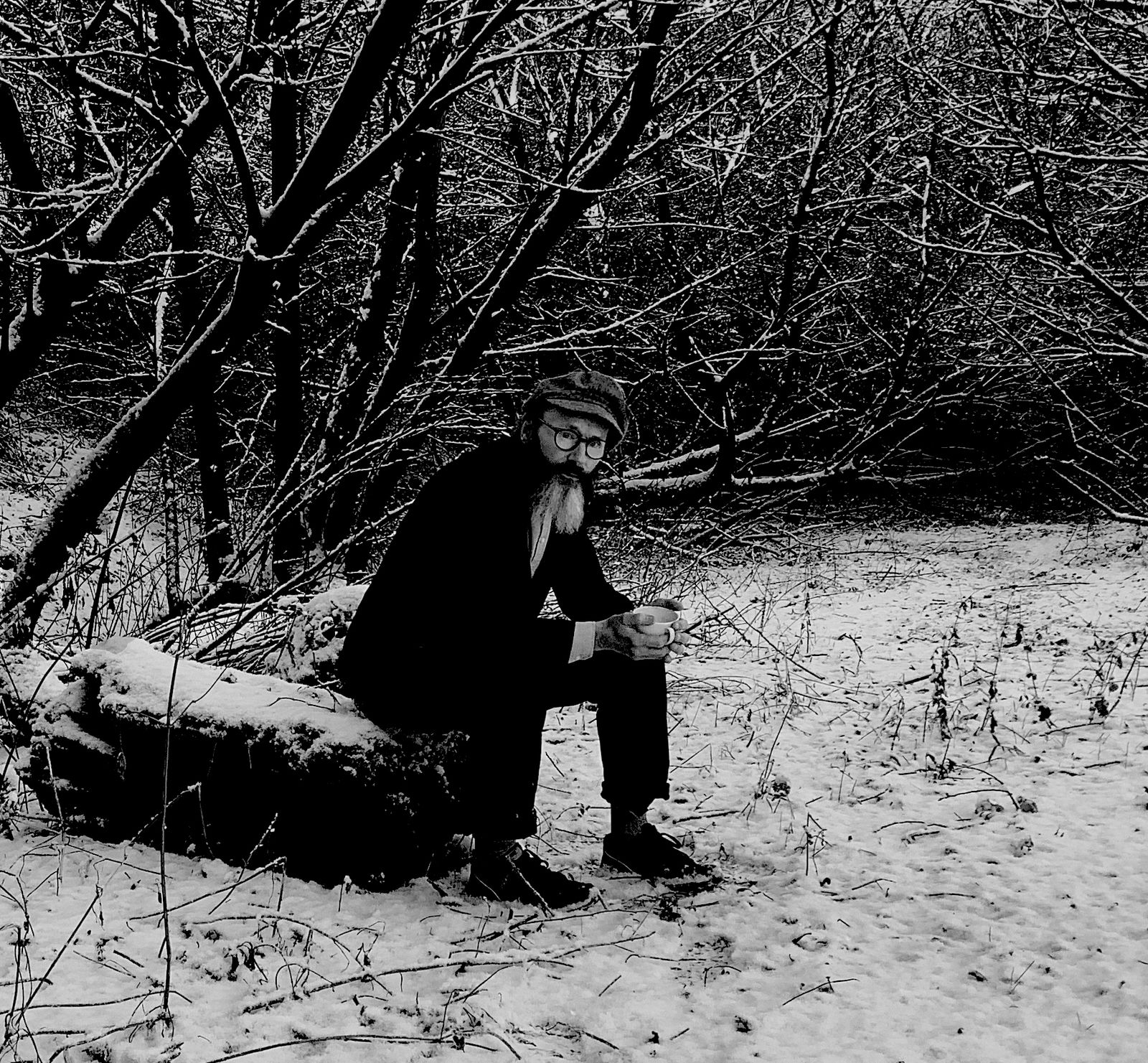 Cast your mind back to the year 2000 and there was a band called Hobotalk who created some waves in the general music scene. Their debut album, Beauty In Madness had been critically acclaimed and apparently was in the running for The Mercury Prize, but sales didn't reflect that acclaim. Caught up in issues regarding their label, Hut, a subsidiary of Virgin Records, the band disbanded with leader and songwriter Marc Pilley taking some time out to reconsider his career.
Come 2005, Pilley revived the band with a new line-up and went on to release three superb albums on Glitterhouse Records. Again there was a positive reception from a small knit community, especially in Europe, but, once again, it just kind of petered out after their final release, 2008's Alone Again Or. Since then, Pilley kind of disappeared from the scene, so it was a welcome surprise to find him back on stage a short while ago when, now billed as Arksong, he supported My Darling Clementine at the latest Glasgow Americana Festival. Appearing solo, Pilley plied the audience with a set of new songs which he has been carefully crafting over the past few years. His honeyed vocals were immediately recognisable to anyone familiar with Hobotalk and it was a joy to see him again.
It turns out that since around mid 2019, Pilley has been quietly releasing a series of albums and EPs in a DIY manner under the name of Arksong, selling them though his website and Bandcamp. After that gig, we delved into these and were quite astonished to find what amounts to a treasure trove of songs. Pilley has stripped his music back to, in the main, his voice and guitar, and recorded his songs in his garden shed. Despite this deliberately homegrown independence, there is much of what made Hobotalk such a compelling listen still evident. Pilley's voice, quite mellifluent, a distant cousin of Tim Hardin's, remains present. Nature and the seasons still feature with the music evocative of being beyond civilisation, a sense amplified by the beautifully stark black and white photographs which adorn the releases (all photographed by Pilley's wife, Pam).
With Pilley's most recent album, Ruin Valley Rising, glued to our stereo system, Blabber'n'Smoke reached out to him in his little garden cottage just outside of Edinburgh to chat about Arksong.
The last we heard of you was in 2008 when the final Hobotalk album was released. It's been a long time.
Indeed it has. People still ask me about Beauty in Madness and that came out, oh, more than 20 years ago. I think it's true to say that back then I didn't really take care of business. When I'm asked about it I'll tell folk that if you have a group of people who step in and say, here's a bunch of money and we'll take care of all this for you, a warning bell should go off. It's really more important to take care of business yourself and by that I mean looking after relationships. If you take care of your business, each working relationship, then you'll be much better placed to step forward. I didn't do that back then. After Beauty In Madness, I took time out to go to Canada for several years and then I came back with a new band which I still called Hobotalk. We were signed to Glitterhouse and we grew quite a good following in Europe but eventually that came to a halt. Basically, I stopped thinking about having guitar, bass, drums and keyboards and I really got down to just my acoustic guitar and song writing.
So, what prompted you to come back as Arksong?
Well, I stopped doing a lot of things but the two things I didn't stop were black coffee and song writing. Song writing seems to be the way I move though the world and I kept on doing that. It was my wife who said to me that there was no point in having all of these songs I'd written just sitting there, under a bushel if you like, so I reckoned it was time to record them and to say to people, here are some of my songs.
As you say, most of the songs are just you and your guitar but Ruin Valley Rising has some guests playing on it.
At first it was just me in my shed, singing and playing the songs. I recorded them and Ross Edmund, the original guitar player in Hobotalk who is a very gifted producer these days and runs a small studio called The Medicine Hut, mixed and produced the discs. On my last record, Ruin Valley Rising however, I asked some friends to join me and it was lovely to have The Unthanks, Ainslie Henderson, Henry Priestman, Mairi Campbell and Steve Balsamo all contribute.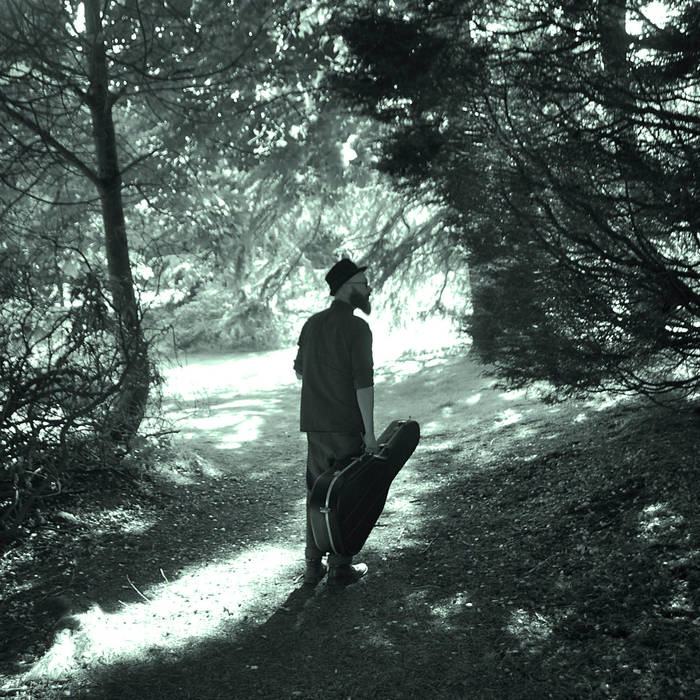 I've really enjoyed listening to the albums and it strikes me that, on a song such as Turn To Me (on Everything's Coming Home) you are walking in the footsteps of someone like Tim Hardin, a comparison which was often made in the Hobotalk days. Can you tell us a little about the music you were listening to when you were starting out?
I actually started off as a drummer but after a while I wasn't enjoying the songs I was drumming on so I started writing my own. I was actually talking to Michael Weston King about this the other week when we played the Glasgow show. The first albums I remember really listening to were Bless The Weather by John Martyn and the three Nick Drake albums -I remember being floored by them and thinking this is what I want to do. When I was living in Dunbar I got to know Brian Hogg (Edinburgh based rock writer, author of All That Ever Mattered: The Story Of Scottish Rock and Pop and editor of Bam Balam magazine). I used to go round to his place where he had a huge record collection and he'd start at A and go through his collection with me to Z. It was Brian's record collection which had a huge influence on me. It's very hard to have something like a favourite list as it always changes but I've been asked that in the past and I always try to mention Tim Hardin, John Martyn, Joni Mitchell, Gillian Welch, Grant Lee Phillips and Justin Townes Earle. I think that Justin was really going places. You've probably heard Charlie Patton and I think that Justin was on that road. He was doing that howling at the stars thing and I thought it was going to get really exciting. Poor chap, that's not going to happen now.
I enjoyed your contribution to the Jackie Leven tribute album, The Wanderer.
I was really honoured to be asked to participate on that. Jackie is one of those artists, a bit like Fred Neil, who are actually treasures but when you mention them to people they don't know who you are talking about. I can't believe that they don't get more recognition.
So, what are your future plans?
The Glasgow Americana show was the first I've done in a long while and I really enjoyed being back on a stage again. I'm hoping to be touring again soon, here and in Europe where I've still got a lot of faithful fans. I'll be playing solo as I think that it works out pretty well with just me and my guitar and my voice. I like to squeeze as much music as I can out of the least instrumentation. I'm currently recording songs for a new album but it won't come out until next year.
So, keep you eyes peeled for news of Pilley playing anywhere near you soon. You can listen to and purchase his albums here and visit his website here.