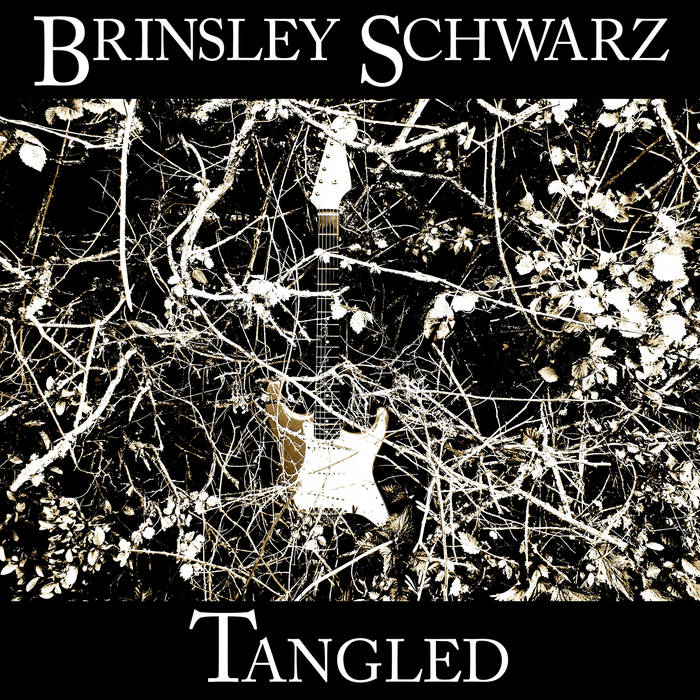 Yes, that Brinsley Schwarz whose name launched a thousand pub rock bands (and almost sank them when his eponymous group had a disastrous U.S. launch). The band Brinsley Schwarz included, alongside our subject here, the fabulous Nick Lowe, and they somehow survived their inglorious start to become a well-loved band on the nascent pub rock circuit. As punk rock began to invade their space, Lowe and Schwarz were canny enough to catch a ride on this new wave, Lowe producing The Damned while Schwarz went on to become Graham Parker's wing man.
Tangled is Schwarz's second solo album (following 2016's Unexpected) and, as befits a musician of his vintage, there's a sense of elegy in several of the songs. Crazy World is a fine example as Schwarz's tender voice sings over graceful piano and mournful strings as he tries to reach out and to make some sense of recent events. Stranded is in a similar fashion although it's a more personal song and it is given an excellent band build up climaxing with Schwarz playing an elegant and moving guitar solo. He takes Your Breath Away follows suit with more sublime fatback guitar thrills and, in addition, Schwarz throws in an excellent reading of Graham Parker's Love Gets You Twisted.
There's an echo of the Brinsley band's country influences on the laid-back confluences of You Drive Me To Drink while Game On is a jangled jaunt which, once again, recalls those early efforts of UK bands to approximate the sunny sounds beaming in from California although Schwarz here delivers it with a finely balanced sense of resignation. Storm In The Hills, a grand retro rocker with groovy barrelhouse piano and tasty guitar licks, finds Schwarz once again getting tangled up in the modern world, and the environment is the subject of his slightly Tex-Mex influenced You Can't Take It Back. Schwarz ends the album on an optimistic bent with the sunny side up thoughts of All Day which starts with just him and what sounds like a ukulele, before the band kicks in for a fine, pub rock like coda.
Tangled is an album which contains the benefits of a life well lived and the sage reflections gathered therein. It's much like a well-loved old friend inviting you in for a warm and cosy evening full of top entertainment.