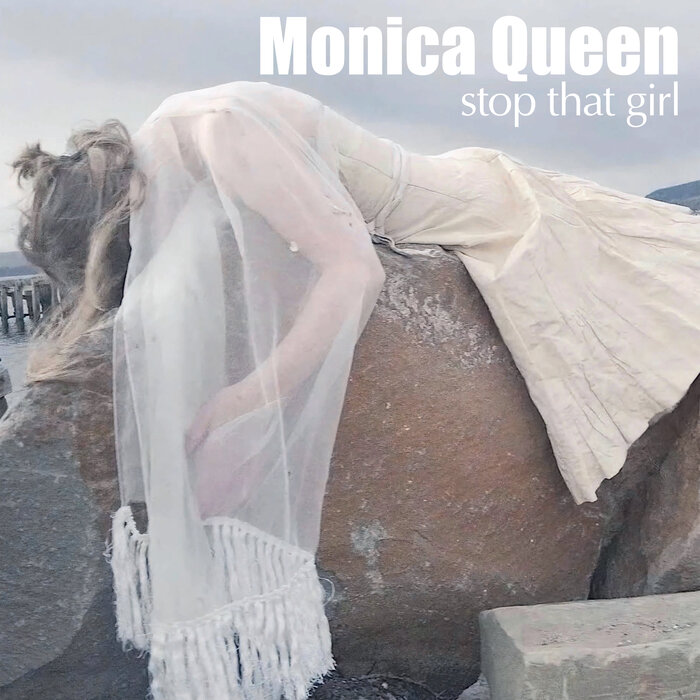 Monica Queen, doyen of Scottish singers, lends her glorious voice to a collection of cover songs on her latest solo release. In the main these are songs originally released in the 80s, a post punk era which saw a wave of songwriters unafraid to reveal their pop sensibilities although these were invariably coloured by punk and its predecessors. As such, Queen tackles Orange Juice, The Subway Sect and the little known Bourgie Bourgie along with artists who were gathering new fans at the time such as Captain Beefheart and Lou Reed. At its heart the album recalls the halcyon days of Scots pop, centred mainly on The Postcard label and as such Queen is backed by a select crew of musicians who played with various bands of the era including Aztec Camera, The Blue Nile, Bourgie Bourgie, Jazzateers, Love & Money and Paul Quinn & The Independent Group. Integral to the project are her long time partner, Johnnie Smillie (on guitar and production duties) and Douglas MacIntyre, head of The Creeping Bent Organisation, who writes two of the songs on the album.
The album kicks off with the warm guitar and organ tones of Bourgie Bourgie's I Gave You Love (with original guitarist Mark Swan on guitar) which soon soars into celestial popdom as Queen's voice rings out over a twisting tangled guitar solo which seems quite endless in its invention. Captain Beeheart's Too Much Time is one of his more accessible songs and while Queen and Smillie don't mess around with its original melody they do give it a soulful makeover with the end result sounding as if it was being beamed in from a southern soul shack with Queen sounding like a cross between Irma Thomas and Diana Ross. So far so good, but it's when the title song crashes in with a glorious flourish of guitars that one begins to be really knocked out by how good this album is. The original version (written by Vic Godard) today sounds quite quaint in its DIY quality but here it gains wings and flies into the stratosphere. Queen is in full throated glory here while the band and the harmonies are quite spectacular, recalling the sound of Orange Juice around the time of Salmon Fishing In New York. When Queen later visits Orange Juice themselves on her cover of Dying Days she again lifts the song into a much more dramatic and spectacular orbit with the band sounding ever more kaleidoscopic, especially in the elongated ending with male harmonies repeating the title.
Lou Reed's Over You retains much of the Velvet Underground trade mark sound, especially in the repetitive percussion but Queen commands the song while Smillie adds some brilliant curlicued guitar. Perhaps the most triumphant cover on the album is the immersive dive into Gene Clark's Why Not My Baby. A glorious enough song to begin with but sung here by Queen with passion, conviction and yearning while the arrangement updates the baroque folk of the original quite brilliantly with the strings replaced by clarion guitar.
Midway through the album are a brace of songs which step away from the covers' concept. What Is Home is a Queen/Smillie song which recalls their work as Tenement And Temple. With a tenebrous cello adding to the melancholic air, it's chamber folk of the first degree with a dramatic flourish in the vocals. Two songs by Douglas MacIntyre follow. Deep In My Bones revisits the Velvet Underground in its funereal percussion and glowering guitars with Queen sounding disembodied as if she were singing from a coffin buried six feet deep. I Want You To Stop, You're Killing Me is a much brasher affair with the band sounding as burnished as a quicksilver version of The Byrds circa Younger Than Yesterday. Its sonic brilliance almost disguises the lyrics which seem to about trying to escape from a "gaslighting" relationship but there's no doubting the excellence of Queen's performance here. Overall, the album is a reminder that the old Postcard Records' motto, The Sound of Young Scotland, was not so much age related but more of a state of mind.