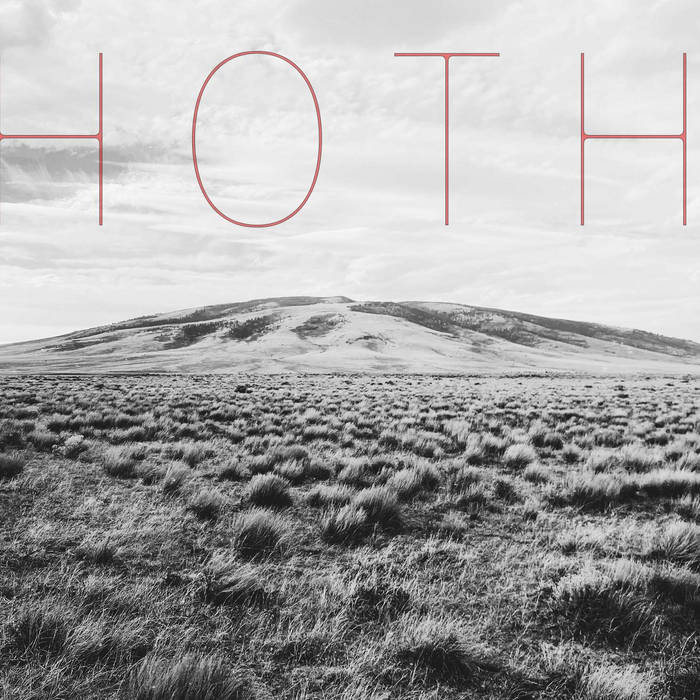 This immensely talented and hugely enjoyable trio are a timely reminder of the recuperative powers of music. Tell Me How You Feel, the Hoth Brothers Band's second album, is not only a joy to listen to but leaves the listener in a much better place after listening, kind of like a back porch Zen session. It's string band music – acoustic guitars, banjo, mandolin, double bass all to the fore, along with occasional percussion and some very impressive harmony singing. It's also old time music despite all but one of the songs being written by band members Boris McCutcheon and Bard Edrington V. Absent from the writing credits but as much of a brother as her bandmates is Sarah Ferrell whose bass playing is impressive and who contributes hugely to the vocal interplay.
Hailing from New Mexico, the trio have been known to describe their music as "Salt Cured New Mexicana," a term which works for us. Fittingly the album closes with a tribute to the late New Mexican songwriter Lewie Wickham on a cover of his autobiographical song, Rough Ragged Edge. Beautifully delivered on guitar and mandolin, the song evokes the old wild western spirit of this rugged landscape. However, while New Mexico pulsates throughout the album the trio roam freely throughout the States in various styles including acoustic blues, Appalachia and Child ballads while evoking memories of acts such as The Carter Family and The Band.
Just as New Mexico is the setting for the closing song, they open with another paean for the wide open spaces of their home state on Judith, which tells the tale of a New Mexico artist living in a mountain village who refuses to go to the city to be cared for when she falls ill. It's a breezy introduction to the album, a wonderful ripple of acoustic instruments and Carter Family like harmonies and it nails firmly to the mast, the Hoth's preferences for the wide open spaces where "every day is a holy day," as opposed to a place where "people wearing dark clothes, looking down, (are) running to the subways underground." The joys of nature and sunshine are evident in the delightfully delicate Cliff Fendler and the old time jollity of Honeyguide but the magnificent country rock of Slickhorn has a much more elemental feel coursing through its veins. Here the band sing of the rocks and canyons and mystery of the ancient Anasazi settlement of Slickhorn canyon in the Cedar Mesa with the same depth of feeling and sense of history one remembers from The Band.
Whether they are delivering a dust bowl ballad on Poor Man's Light, recalling the river men of the frontier on Sam Hill or kicking up some Texas dust on the waltz time Dyin' For Diane, the trio are ever impressive and the songs a delight. Ferrell has an opportunity to sing lead on Wilding Of Robby which is a prelude of sorts to the band's outlaw ballad, Wild Robby, which appeared on their first album and which should surely point to her getting more opportunities to sing lead as the band progress. Elsewhere, Passage is a haunting and pataphysical rumination on freedom and fear which recalls John Hartford in its gentle delivery while Boogieman Mesa is a grand and cantankerous junkyard of jagged folk blues.
Finally, just as on their first album, Workin' And Dreamin', there is a dash of up to date social commentary. They ragged on Trump back then but on this occasion, their target is the Corona virus. One Hard Rain is delivered acapella, three voices in harmony as they sing of the virus flying over the world like Santa Claus and highlight our precarious position in nature's pecking order.
Tell Me How You Feel, like its predecessor, is a lengthy album, but its 17 songs flow so well that before you know it, it's over. That we felt compelled to listen again, not once or twice but oftimes, is a measure of how good this album is. And it is indeed, a solid balm for these troubled times.