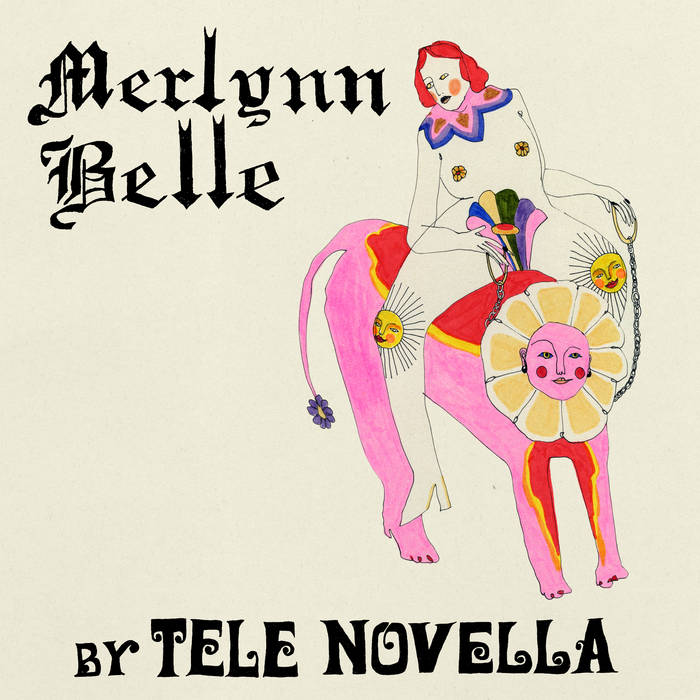 It's not often that you'll come across an album which claims to channel influences as diverse as Marty Robbins and Pentangle, but that's what Tele Novella, a duo from Texas, claim were the starting points for this oddball and enticing slice of wax. You can almost guess from the pair's given occupations prior to teaming up (Natalie Ribbons owns a vintage shop, Jason Chronis collects rare records) that the album is going to be somewhat leftfield but suffused with nods to vintage pop and rock.
Methinks that the mention of Robbins and Pentangle is but a PR hook as a listen reveals a much more esoteric range of predecessors. These include Judy Henske and Jerry Yester's gothic folk album, Farewell Aldebaran, the psychedelic whimsy purveyed by the avant garde '60s combo, The United States Of America, the proto freak folk of Pearls Before Swine and the spacier moments of Lee Hazlewood and Nancy Sinatra. In addition, there's an undeniable whiff of another odd pair, The Handsome Family, running throughout the album, although Tele Novella have a sunnier disposition.
Essentially, Ribbon's voice, an emotive blend of melodrama and hushed wonder, rings out over an assemblage of sounds conjured into being by Chronis. There's a basic skeleton of acoustic guitar over which are laid a cornucopia of odd keyboards sounds which include harmonium, autoharp, Optigon, vibraphone, and a yard tool known as the Garden Weasel. The songs were recorded originally on an 8-track cassette recorder and then fleshed out with the assistance of engineer, Danny Reisch, who has given the album a fine sheen, belying its lo-fi beginnings.
Their mock medieval balladry is quite beguiling. There's a sparkle in the delicate spinnings of the assorted keyboards on Never and One Little Pearl is like a rondel performed within a Grimm's fairy tale. A Lot To Want owes much to its spooky organ sound which is plucked from Tom Rapp's Swine while Ribbon never sounds better as she sings as if she's in a hall of distorted mirrors which has no exit (and I know that doesn't really make any sense but that's what came to my mind). Desiree, meanwhile, is iridescent in its dreamlike charm.
Going back to Marty Robbins, there's a definite cowboy clip clop to a couple of the songs. Wishing Shrine kicks off with Morricone whistling before Ribbon recounts a trip to a friend in the desert before ending the night placing wishes in an adobe wall, recalling the legend of Tucson's El Tiradito. Crystal Witch is adorned with church bells and laden with portentous guitar glowerings which, again, recall some of Morricone's most epic offerings while the closing song, Technicolor Town, trots into view like an opening shot of a Western movie. It has a wonderfully wheezy and kaleidoscopic turn to it with the percussion huffing and puffing as Ribbon canters away quite wonderfully.
Merlynn Belle is such a unique album which makes it hard to describe. However, if any of the above has whetted your appetite, give it a listen. It really is quite captivating in its singular approach.