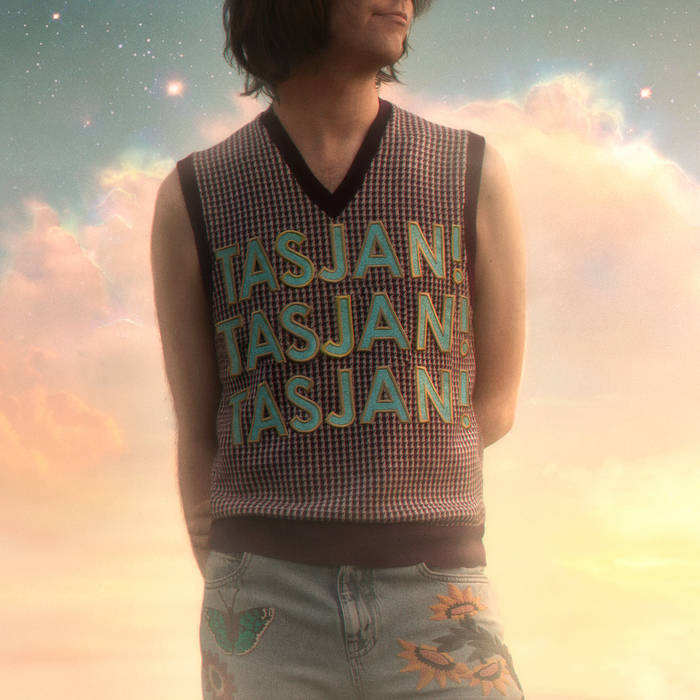 This is an album so good, Aaron Lee Tasjan named it thrice. The fact that the tripled title comes across like some crazed fans' chant from the past might be a nod to Tasjan's occasional brushes with glam rock (he played with a latter day line up of The New York Dolls) but if there was any justice, hordes would be chanting his name should the album ever hit the main airwaves.
Imagine if you can, McCartney, Wilson, Nilsson and Van Dyke Parks swapping ideas while bouncing around on a waterbed while high, and then throw some Tom Petty into the mix and you might get a sense of what this album sounds like. It's undeniably retro but, in a similar fashion to Beck's Odelay, Tasjan has a similar ability to swirl his influences and come up with brand new, shiny and unashamedly popular brilliant songs. In addition, Tasjan addresses his sexuality on several songs, still a rare thing to do, while several other songs are astute observations on our current lifestyle.
The album opens with the tremendous rush of Sunday Women which has a Big Star like chorus and an audacious arrangement with many of the synth like sounds actually played on guitar by Tasjan (apparently true of much of the album). Computer Of Love kicks off in a similar fashion before acoustic guitar and piano drive the song along as Tasjan sings of the anonymity of the net as people hide behind avatars and "fake friends tweeting just to mess with me." Later on Tasjan offers the listener Not That Bad, a bedsit song for the digital generation, which is conversely clothed in an appealing bucolic arrangement. There's also a remnant of his acoustic troubadour style on Another Lonely Day but there's a gossamer like beauty in the harmonies and gently ascending accompaniment. This song is like a blissed out slacker's version of Kristofferson's Sunday Morning Coming Down as the protagonist awakes and "got dressed in what was left of my clean clothes" and later, "in the sun I froze and I lay there in the dirt till I grew again." Gone is the dusty drouth of a hangover, replaced by a sense of ennui.
Up All Night has Tom Petty writ through it like a stick of Blackpool rock and is quite magnificent. Tasjan sings "Broke up with my boyfriend, to go out with my girlfriend, cause love is like that," on a song which again, has a live for the day attitude in these fluid times even as he gets to the doctor who says he might or might not have a problem. Don't Overthink It doffs its cap to new wave pop with its synth sounds and burbling bass funk recalling Talking heads before Cartoon Music bruises in with its excellent '60s psychedelic bubblegum arrangement. Central to the album is the intriguing Feminine Walk which may or may not be autobiographical  but on which Tasjan tags stars such as Bowie, Bolan and Jagger and Grace Jones as androgynous touchstones belying the idea of a "working man playing in a rock'n'roll band." It's followed by yet another would be classic which takes its cue here from orchestrated pop's mid sixties heights. Dada Bois is a glam anthem which builds from a piano and voice introduction to a full blown production number, it's a song which Alex and his Droogs from A Clockwork Orange would have dug had they been into love as opposed to hate.
Perhaps the best thing to do here is just to relax and enjoy the music. Now You Know wafts in on a Beach Boys' cloud of sound, like an outtake from Friends, and bounces around with an unrivalled sense of melody and joy, ending with a perfect descending bass line. The album wraps up with another sublime song, the cosmic swoon of Got What I Wanted. Tasjan here seems satisfied and sated while the band explore the various nooks and crannies of The Beatles' Blue Jay Way. A glorious end to a magnificent album.